How to design a laundry room: Advice for planning a utility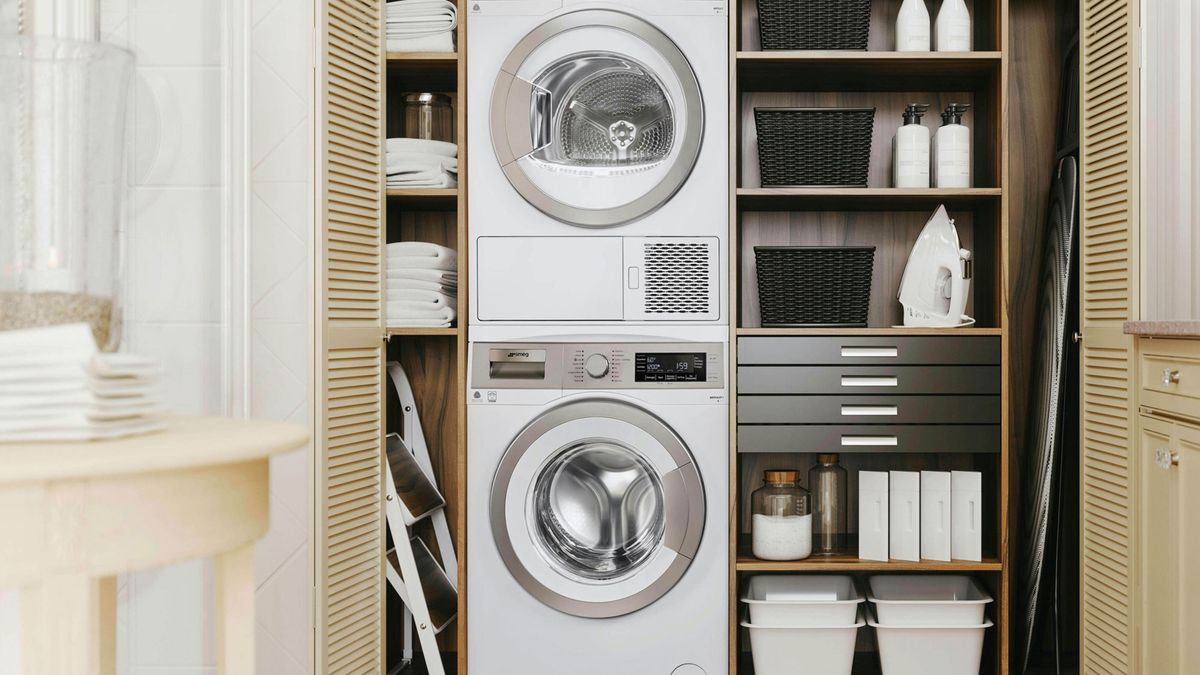 Figuring out how to design a laundry room (whatever the size) when you're planning your kitchen or adding a kitchen extension makes sense. Take a look at our laundry room ideas to get a feel for what's doable in your home.
It's quickly becoming a standard requirement in a modern home, so will not only make your life a whole lot easier but will add value to your house too.
Experts at Refresh Renovations, say, 'A basic budget will allow you to remodel the interior of your house to create space for a small laundry room.'
'Ideally, this area could be situated next to a bathroom or the kitchen, so that plumbing points are close by.'
'Another fast and easy way of including a laundry room is to create space in the garage if the garage is large enough.' 
'Walls can quickly be added to build a separate room that houses a washing machine and dryer and keeps all your laundry related items out of the way.'
So if you need some guidance on where to start when adding a laundry room just keep reading because we've covered it all here, from the early planning stages to how to work in plenty of storage…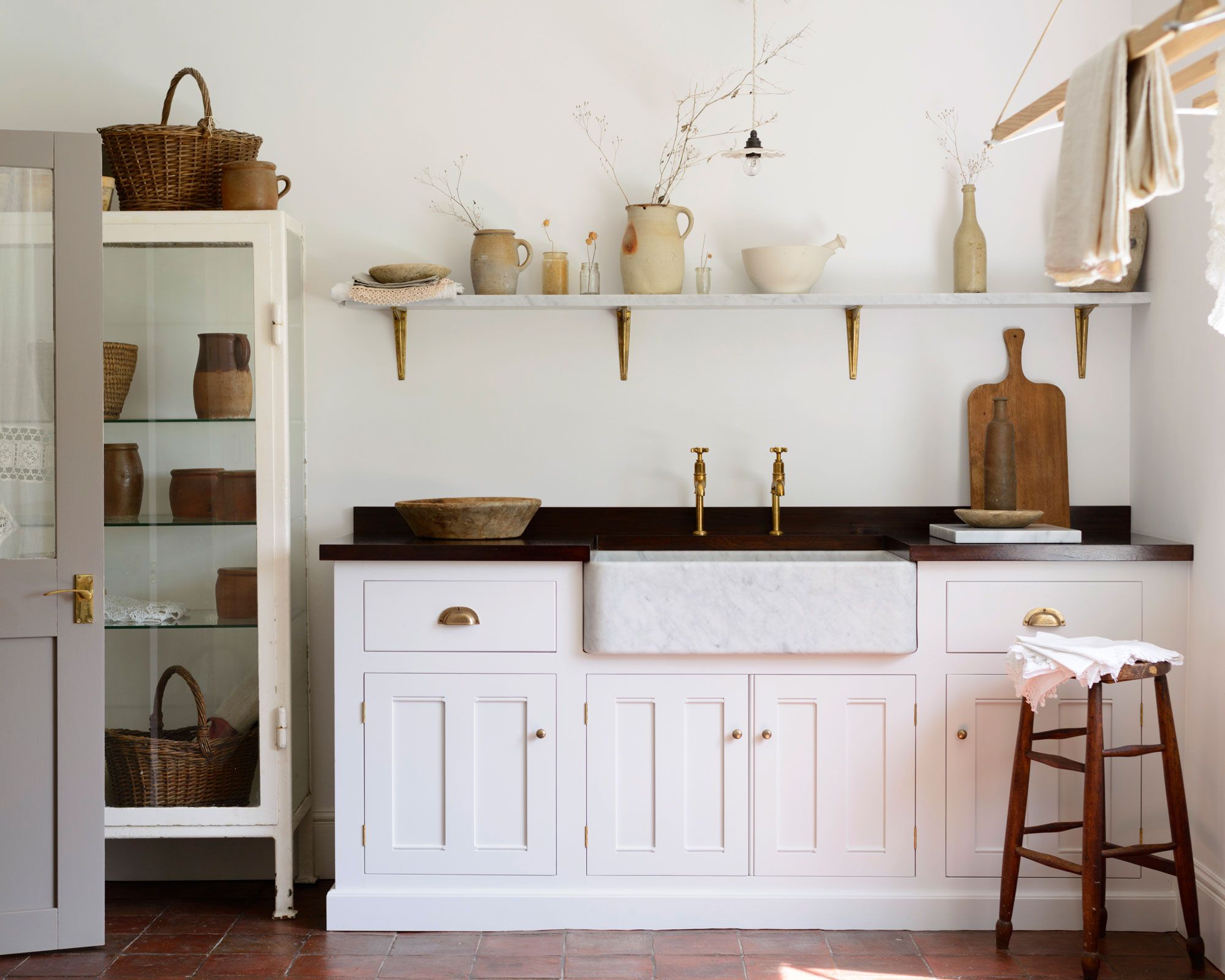 Why make space for a laundry room?
As long as designing a laundry room for your home doesn't compromise your kitchen or bathroom too much, doing so should add value – and if not, desirability – to your home.
'I'm increasingly asked to create designs for open-plan kitchen-diners, including a separate area as a utility, so much so that it is now unusual if one is not part of a kitchen redesign,' says Melanie Clear, founder and director of Clear Architects. 
If you too are looking for more tips on designing an open plan kitchen, have a read of our guide. 
With an ever-increasing number of appliances and gadgets in our kitchens, having a separate space to store them, as well as somewhere to carry out tasks such as the laundry, makes sense,' says Matthew Franklin, senior chartered architect at etc Design Ltd. 
'Utility rooms are now often seen as an essential element for a modern family home.'
Need more advice on designing your kitchen too? Check out our kitchen ideas gallery for plenty of lovely ideas.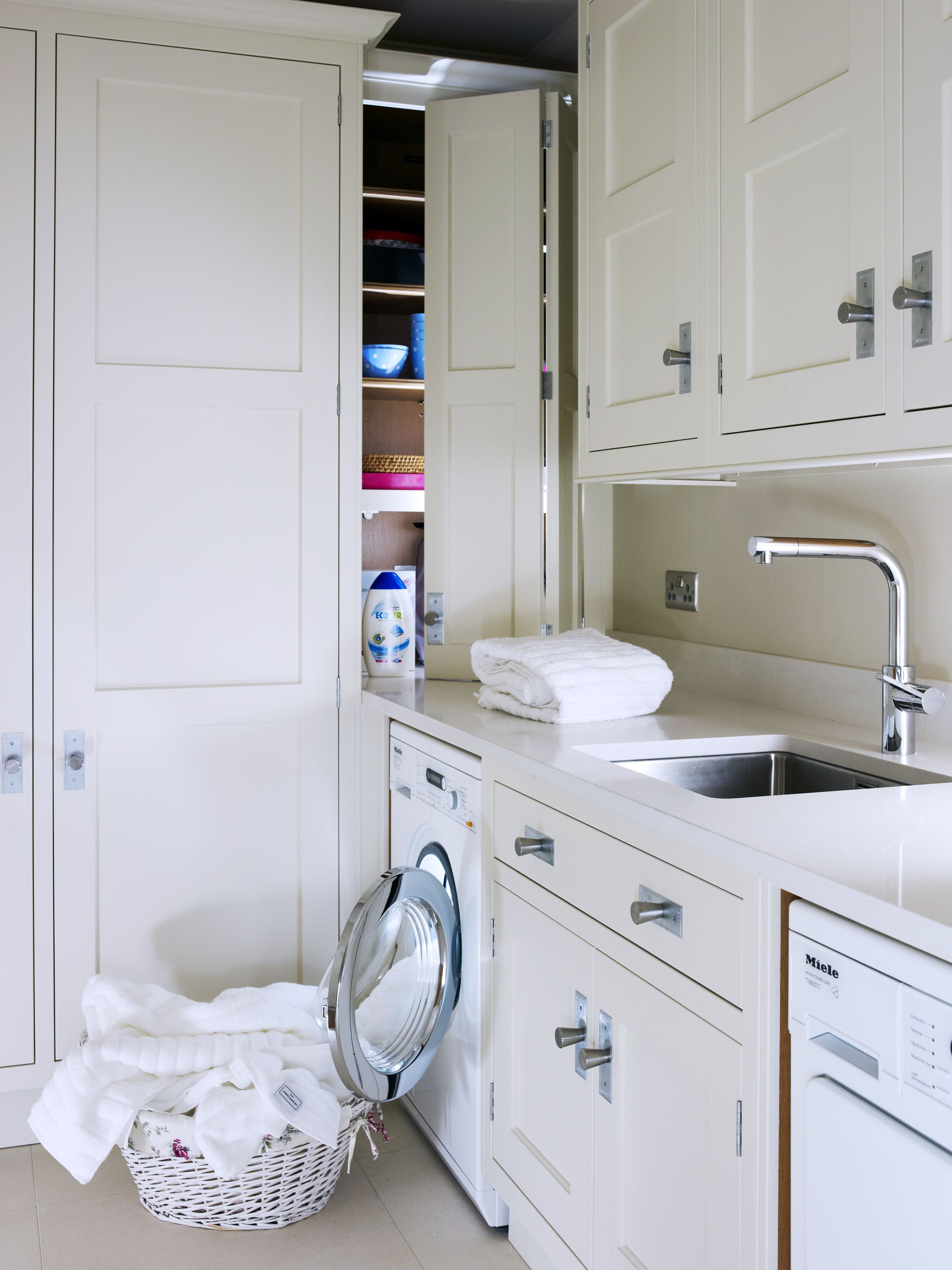 How much does it cost to add a laundry room?
In terms of cost, adding a new laundry room, either as part of a kitchen extension or redesign, is very much like adding a small kitchen. 
You will need to consider the same things, such as redirecting and moving services like water, gas and electric, while also thinking about laundry room storage, worktops and lighting. 
If you are fitting out a laundry room to match the kitchen, expect to pay from $3,000, including plumbing and wiring. 
Alternatively, a local joiner could fit out the space on a budget and incorporate appliances and white goods that you already own.
A cheaper and more flexible solution would be to buy freestanding or flat-pack furniture and fit the units yourself (find out how in our guide to fitting a kitchen) for just a few hundred pounds. 
That way the space can be reorganised and adapted to suit changes in your lifestyle.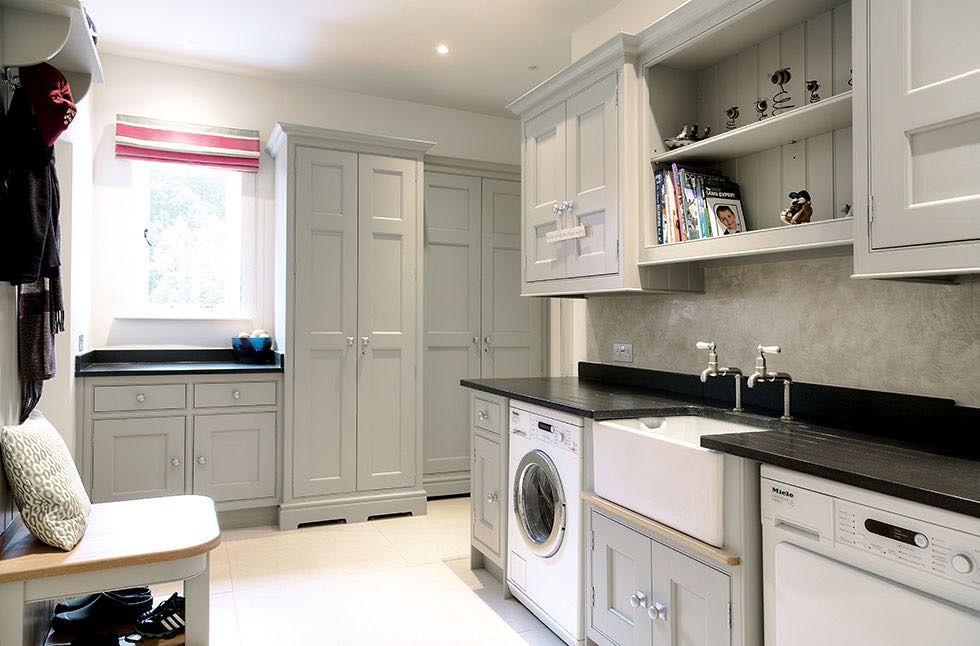 Consider how you'll use the laundry room 
When planning and designing a laundry room, first, consider what you need from your space.
Natasha Brinsmead from Homebuilding and Renovating explains more:
'To begin, you will need to make sure you have a hot and cold water supply and waste for the sink and washing machine.'
'You also need to bear in mind that if you have a vented tumble dryer you will need somewhere for it to vent to.' 
'If you do not have windows to the exterior, plan in an extractor to reduce moisture when air-drying clothes, too.'
This will allow you to plan both its size, if you're extending or moving internal walls, and to determine which fittings you'll need within it.
Here are a few things to consider for your laundry room design:
Is it a place for a washing machine and tumble dryer?
Do you need an ironing space and a laundry chute from the first floor.
Do you need laundry storage ideas included in your design?
Do you intend to free up space in your kitchen by having a fridge, prep sink, worktops and storage?
Will you be creating larder storage within your utility room?
Do you need a large laundry room sink for washing a muddy dog, boots or sports gear?
Does it need to incorporate room for bike storage?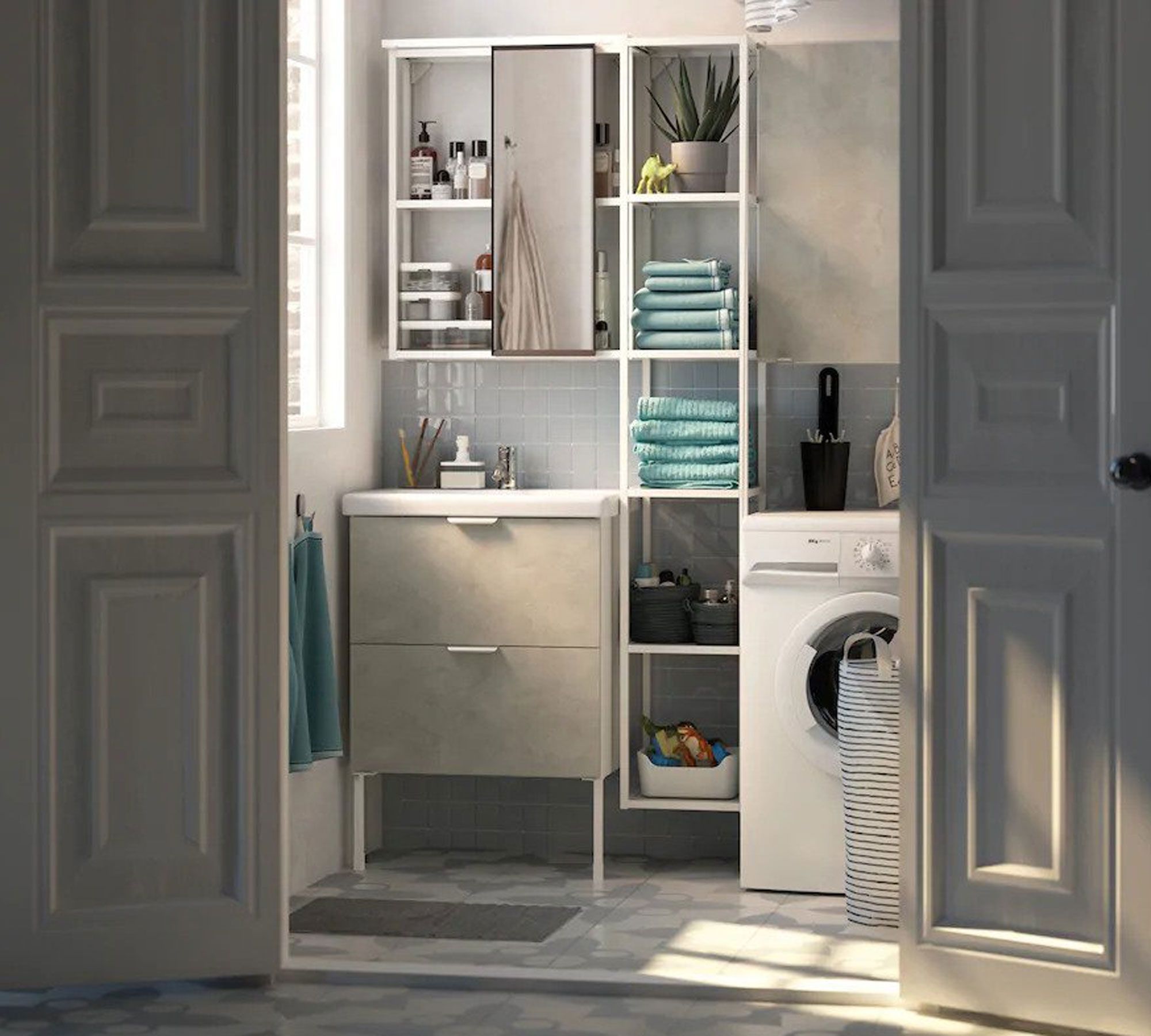 Where to put your laundry room
Where will your laundry room be best placed? 
'The location will be driven by your requirements,' says architect Matthew Franklin. 
'You won't want a utility space spoiling a view to the garden, for instance, but you might like it to have an entrance to your garden, which means your utility will need to be on an external wall.'
'It makes sense to have your utility as close to the kitchen as possible, as it is more convenient and less expensive for the utilities to be connected, but there is no hard and fast rule.' adds Jamie Telford, director at Roundhouse.
Another option is to have a laundry room near or within a large bathroom if laundry space is to be its main role.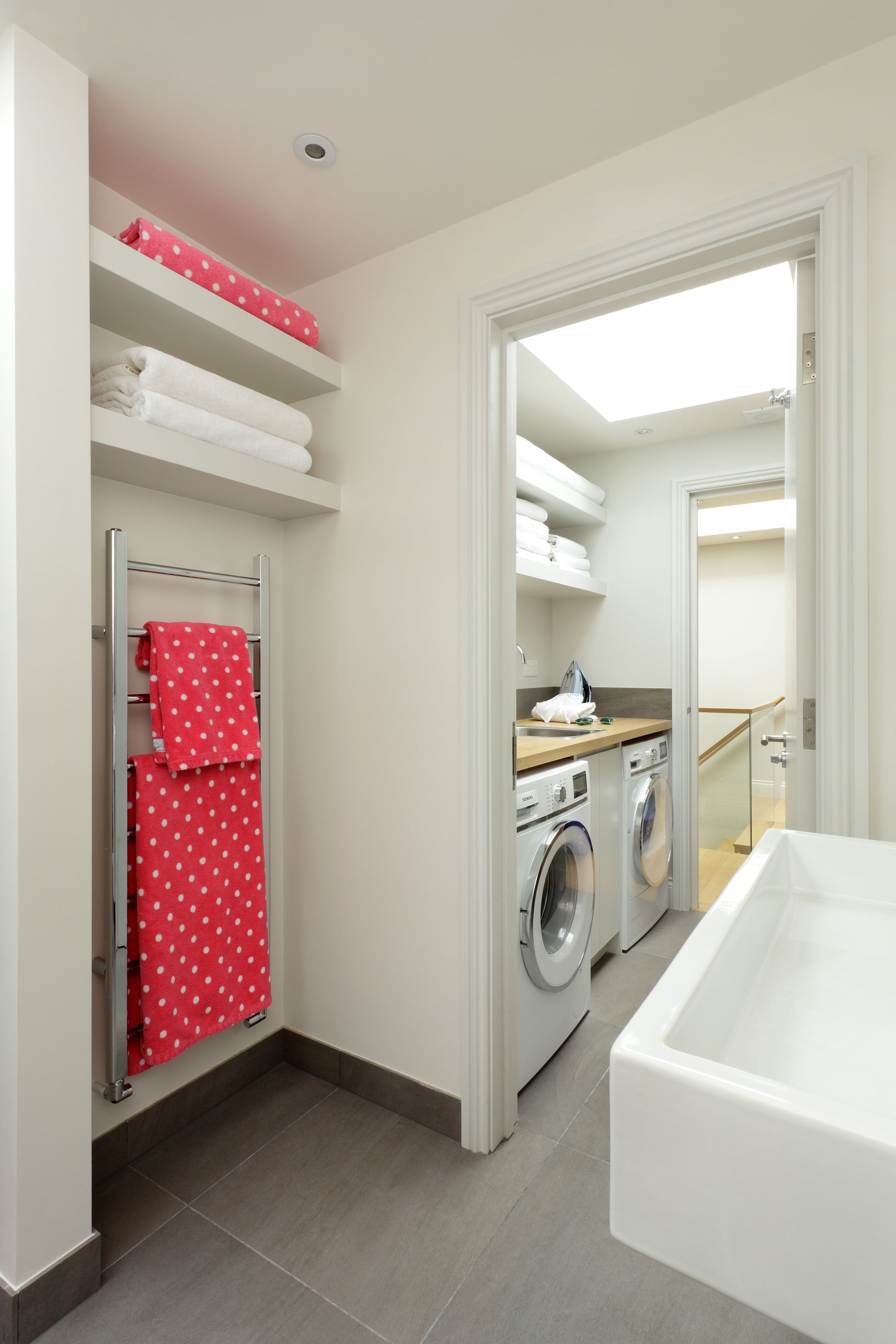 If you are extending a house, always think about your laundry room as subordinate to the kitchen. 
Designing a well thought-out kitchen will always add more value to your home than a laundry room.
Alternatively, think outside the box:
Could you incorporate the appliances from your laundry room into your new kitchen design (see below)?
Could you wall off a portion of the garage to fit your washer, dryer and a fridge?
Do you have space in the garden for a shed or garden room that could be used as an external laundry room? We have plenty of garden room ideas that could get you inspired.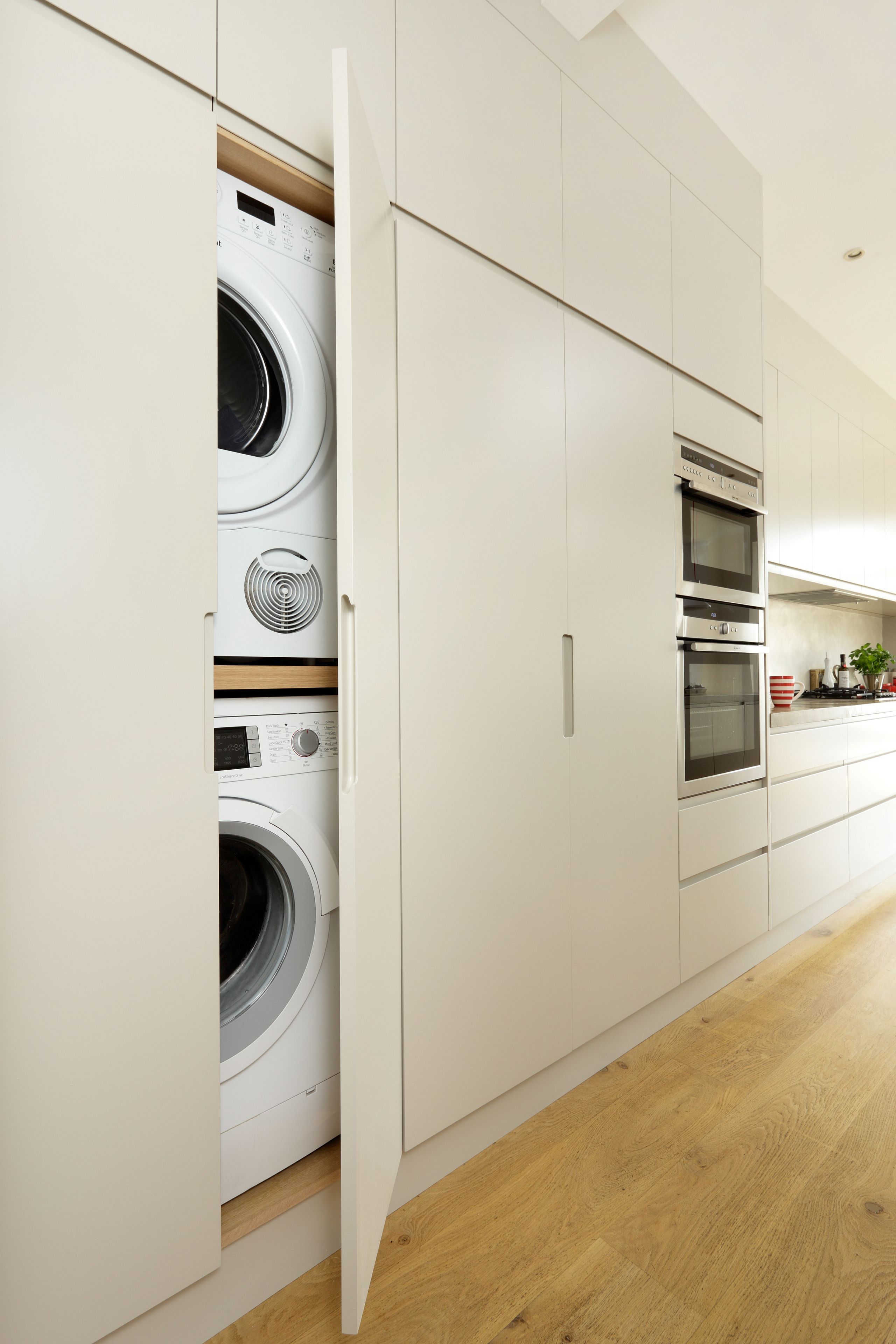 Creating space for a laundry room
The prime space for a laundry room is one that is under-used, has become overflow storage or is full of clutter. 
Be creative, even the smallest nooks could be used to free up useful space in your kitchen.
If the under stair cupboard is used as a dumping ground, measure it up and consider stacking your washing machine and dryer to create a small laundry room (find tons of under stair storage ideas in our feature).
Consider installing a worktop in a storage cupboard. If there is potential to add plug sockets, you could free up kitchen worktop space by moving appliances.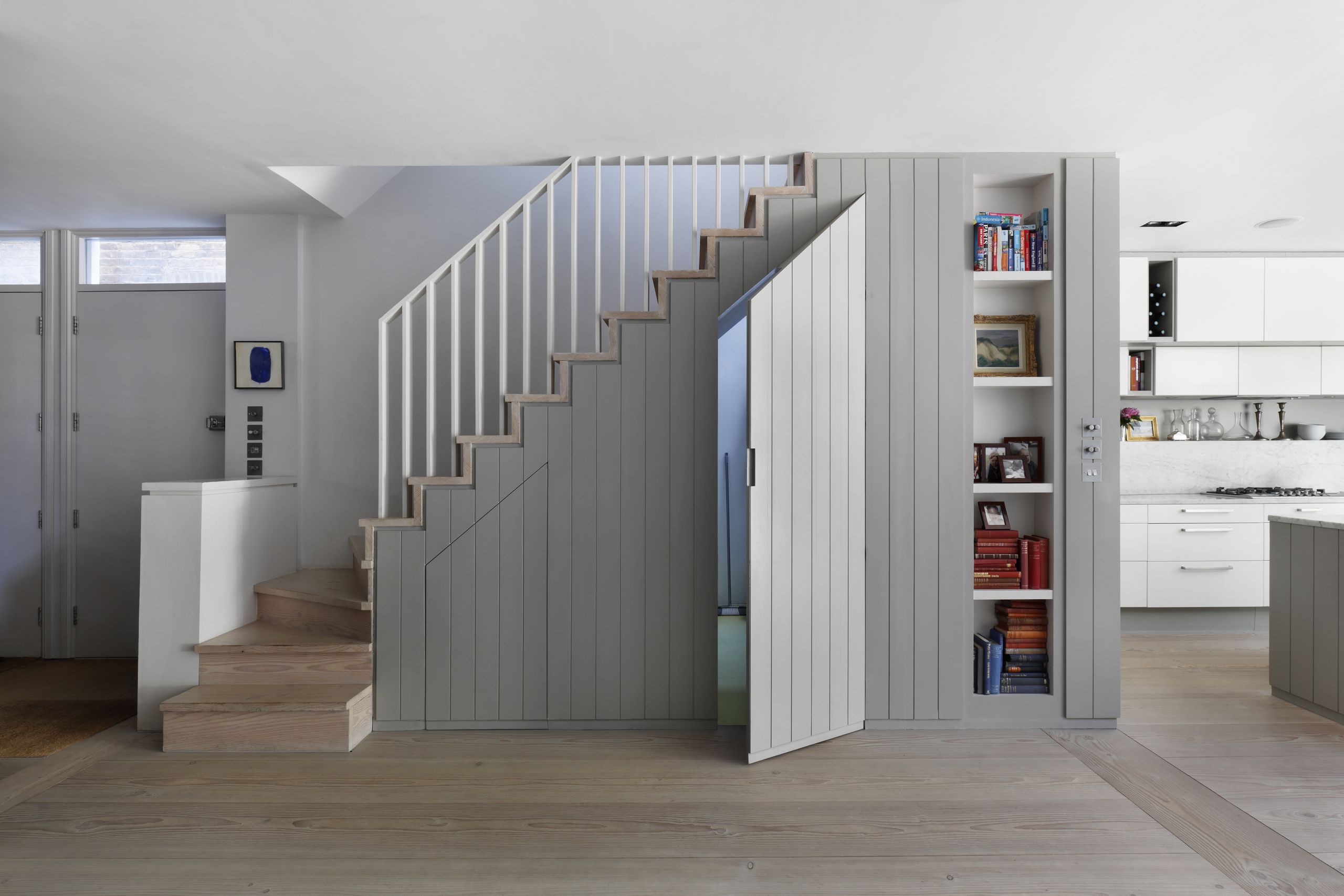 What to include in a laundry room
What you choose to include in your laundry room design is essentially down to how you want to use the space, we've covered plenty of options below:
How to design a laundry room with a food-prep area
You could also relocate your small appliances, like the toaster, microwave and anything else that eats up worktop space.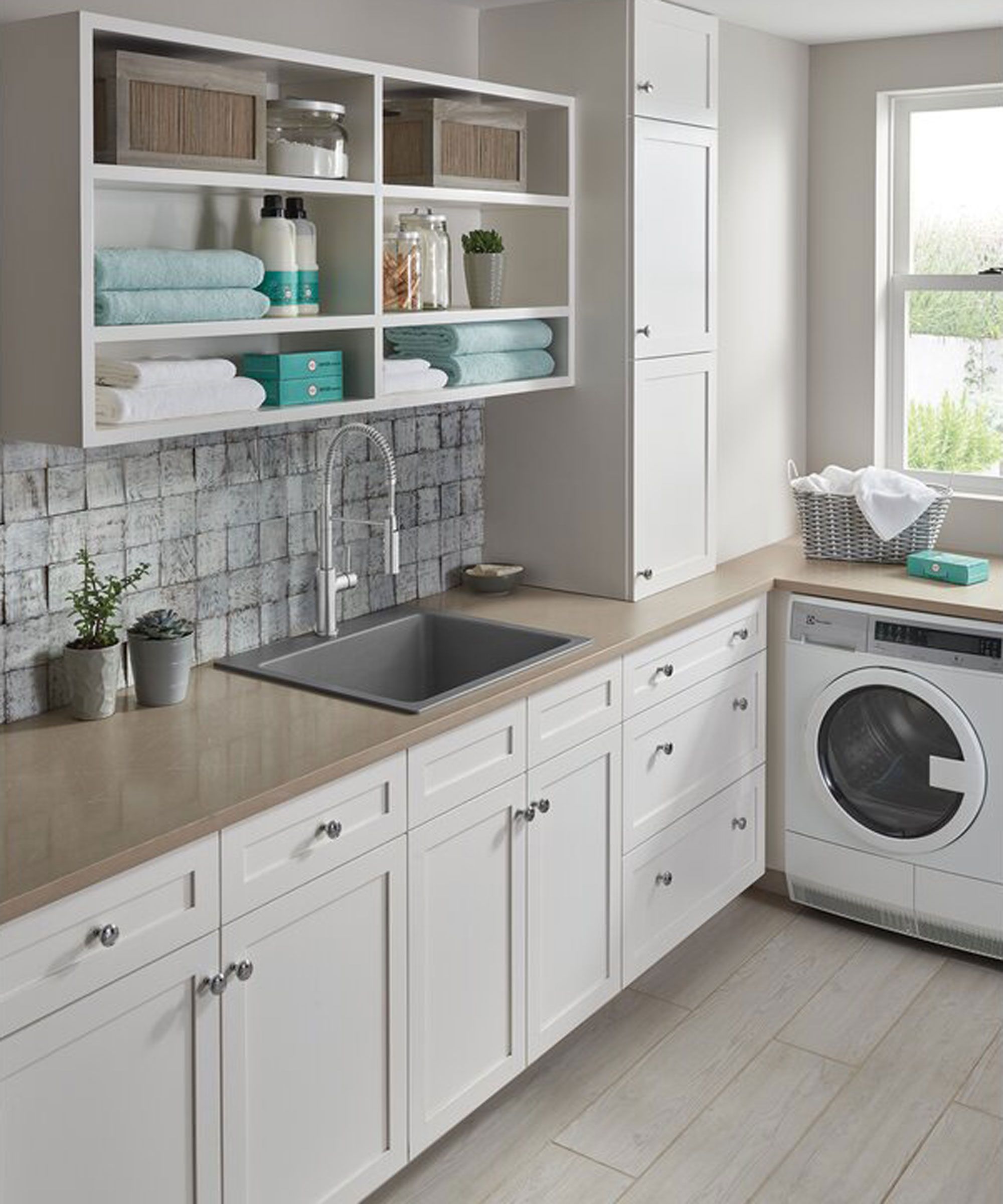 Creating a laundry room
Save room with a washer/dryer or stack your tumble dryer over your washing machine.
Swap out a tumble dryer for a smaller and cheaper-to-run dehumidifier.
A deep sink will be useful for soaking clothes and washing muddy boots (or pets).
Lots of versatile laundry storage ideas.
Cupboards invaluable for hiding away cleaning products.
Tall cupboards can hide mops, brushes, an ironing board and the vacuum cleaner.
If there's no wall space for drying racks, consider a pulley-style ceiling-hung design.
An extractor fan will lessen the effects of condensation.
Underfloor heating will help dry your washing without taking up wall space.
Shop for the best washer dryer to save space and allow for easy and efficient laundry in our expert guide.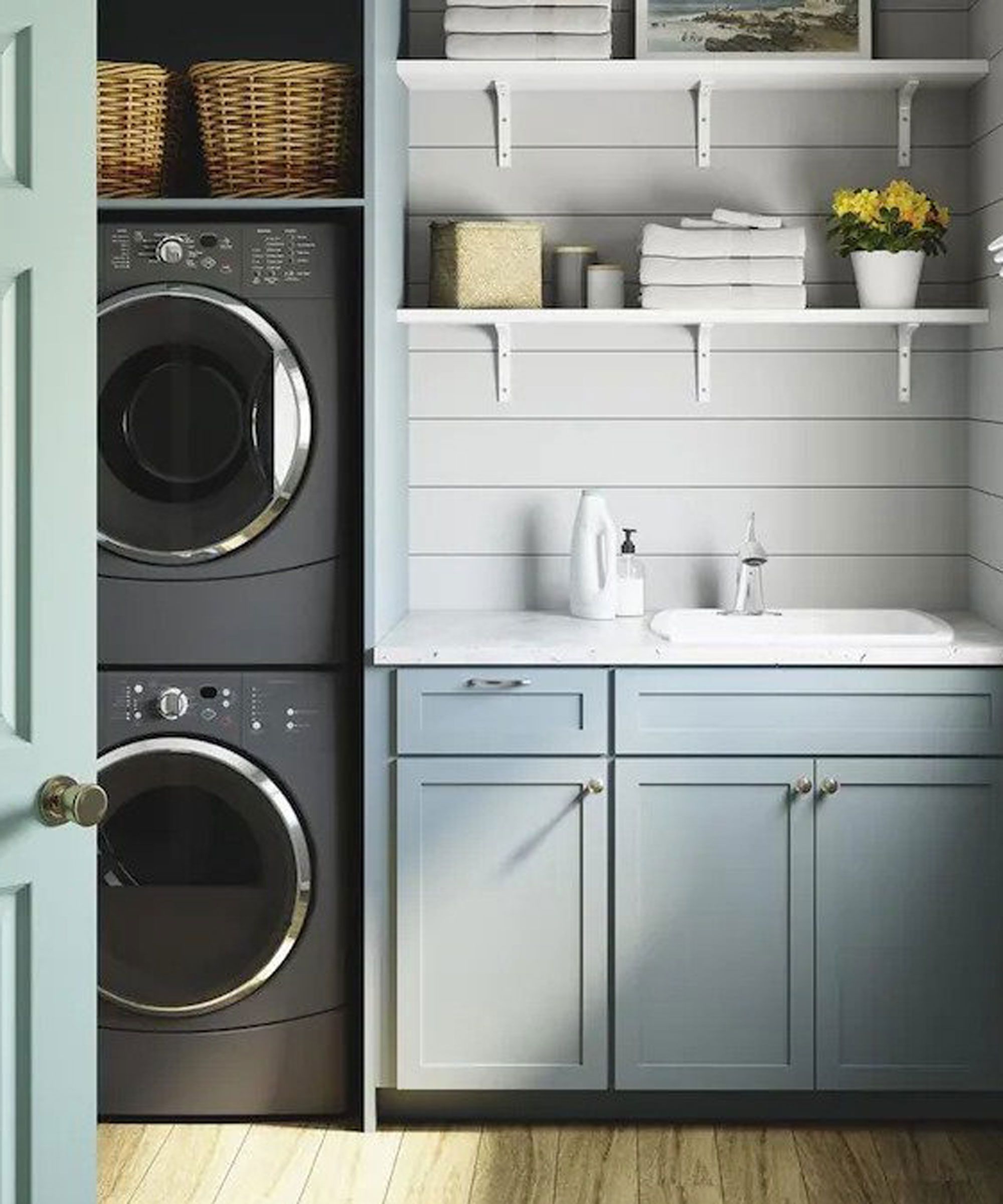 Laundry spaces should be uncluttered, functional rooms, with easy-to-clean worktops and as much storage space as is possible. 
If there is enough space, a spot for ironing, an open cupboard with hanging space, and shelves for freshly laundered clothes, are all very useful.
From practical laminate to stylish solid wood, marble and more options, we can help you consider all the best worktops available.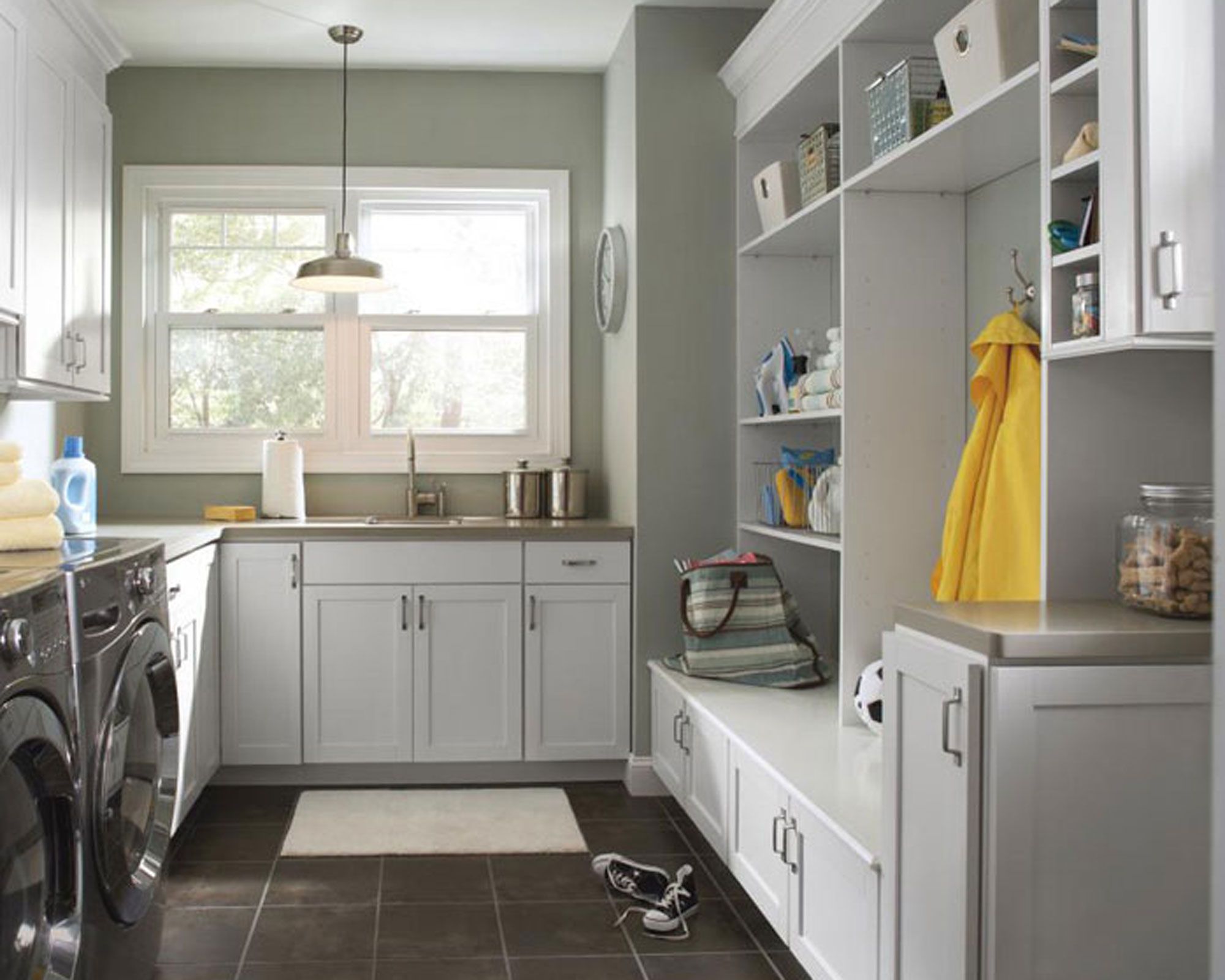 How to design a laundry room and a boot room
You needn't make lots of space for a boot room to combine it with a laundry room. 
Use our guide to designing a boot room to find out all the essentials and see our boot room design ideas for inspiration, but look to include:
Storage options for shoes and boots and outdoor clothing.
Hooks and drying space for damp coats.
Benches to sit on while taking off muddy walking boots.
If you have dogs, a small shower for hosing down is a popular addition.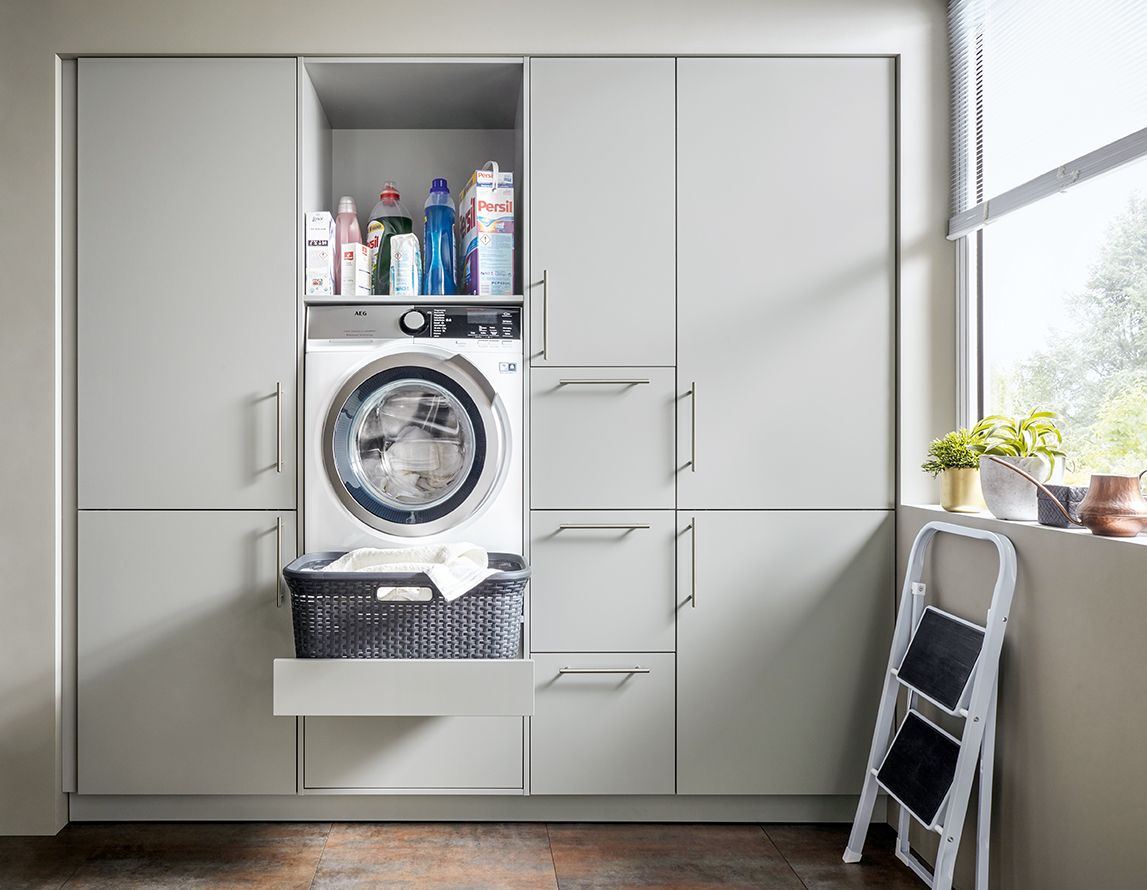 Choosing the best laundry room cupboards 
'If the utility room is connected to the kitchen, it makes sense to continue to use the same style of cabinetry as it will enhance the feeling of space and visual continuity,' says Jamie Telford, director at Roundhouse. 
'Consider the practicality of the worktops and the internal layout of the cupboards – you may need shelf space for upright vacuum cleaners, mops and brushes, for example, as these need to be housed in tall cupboards.'
'Focus on practical, wipe-clean units, with a mix of open and closed full-height storage that is, ideally, tiered for easy reach for all the family.' 
Laundry rooms may not have natural light, so combining a well-lit room with a neutral or light reflecting unit will help give a spacious feel. 
'You may also wish to consider choosing handle-less styles with integrated appliances for smaller utility spaces to give a seamless look.'
Whether you're adding a utility as part of an extension or you're converting an existing area of your property, it's easier and more cost effective to build it near to already existed drainage and ventilation.
You'll also need to think about redirecting heating, water supply, electrics and don't forget ample power points for all your appliances.
Good drainage: Ensure there are sufficient links to the mains and speak to a plumber to assess the cost of relocating pipes.
Natural light: Locate the room where there's access to the outside and a window for ventilation. Consider glazed doors or rooflights, too.
A practical layout: Think about the items you wish to store in the utility and ensure cupboards are large enough to accommodate. Try integrating appliances behind doors for a streamlined look.
A robust worktop and floor: Invest in hardwearing utility room flooring to withstand wear and tear and heavy duty worktops, especially if the space is to be used for food preparation, as well as household tasks.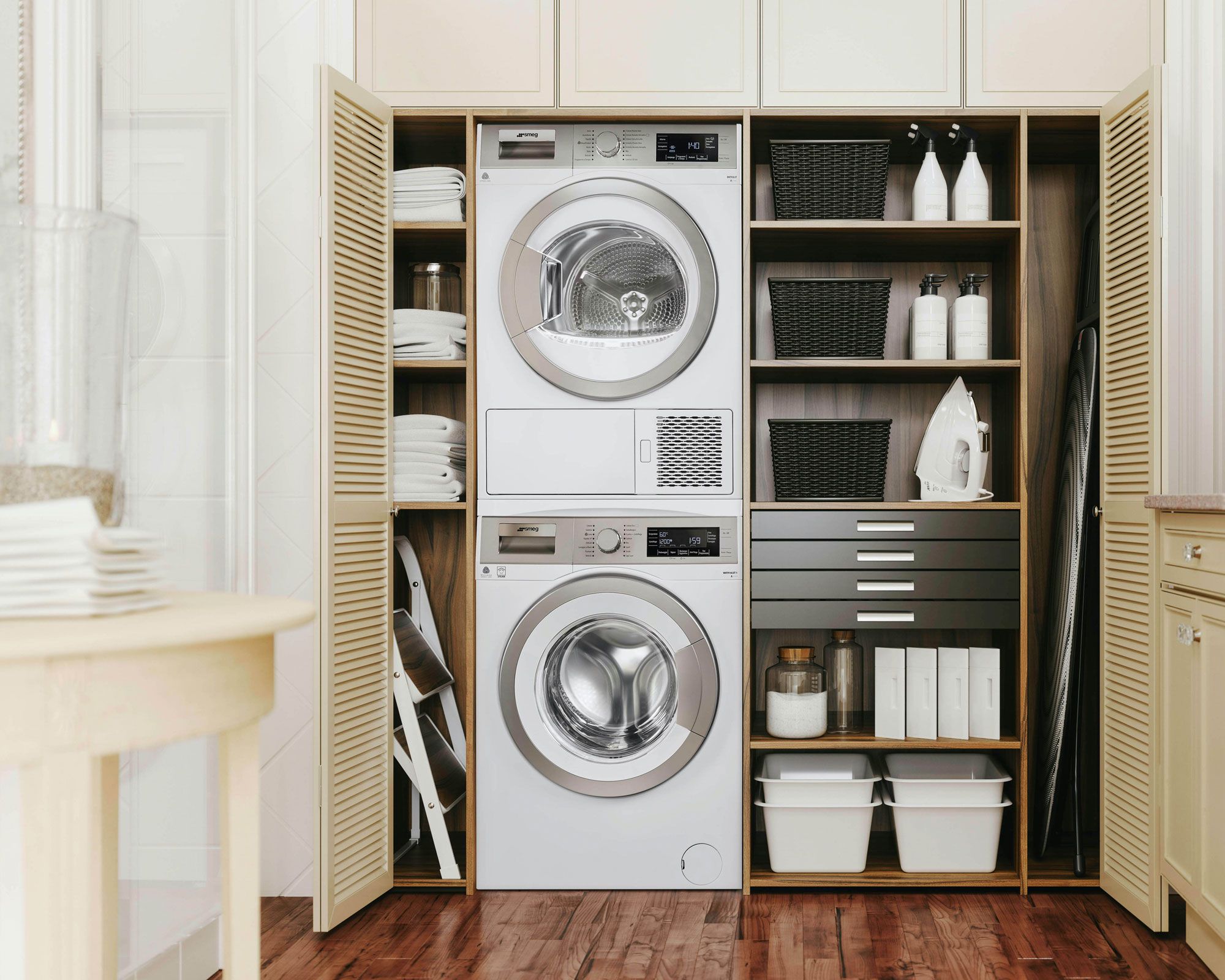 Whatever your intentions for the space, the laundry room will quickly become the overflow room, so allow for more storage at planning stage than you think you'll need.
Open laundry room shelving is the most efficient option, but tall, floor-to-ceiling cupboards with sliding doors are ideal for small spaces that you want to look neat, providing hanging space for coats, shelving for outdoor items or bins for recycling. 
Find tons of storage ideas and buys on our dedicated hub page.