Grenfell council housing boss 'did not act' on Lakanal hearth tips
An ex-senior housing formal for Grenfell Tower's landlords did not verify on irrespective of whether coroner and hearth provider suggestions have been adopted in the wake of a deadly fire at an additional housing block in 2009, an inquiry has listened to.
The Lakanal House hearth in Southwark, south London, on July 3 2009 claimed the life of six folks.
A subsequent coroner's inquest resulted in a set of tips for the London borough of Southwark and Section of Communities and Regional Authorities, with the deadly blaze also adopted by wider London Hearth Brigade (LFB) safety direction.
On Thursday, Laura Johnson, previous director of housing at the Royal Borough of Kensington and Chelsea (RBKC), explained to an inquiry into the 2017 Grenfell Tower fireplace that she study a summary of the coroner's suggestions in their Rule 43 report.
She said she was informed that Lakanal's refurbishment had been linked to the unfold of its hearth.
The coroner advised that "providers of housing in superior-rise residential properties containing many domestic premises to consider the retrofitting of sprinkler systems".
Lead counsel to the inquiry Richard Millett QC requested Ms Johnson if any one at RBKC at any time regarded as the retrofitting of sprinklers in substantial-increase residential properties in the Kensington and Chelsea Tenant Management Organisation (TMO) inventory.
"No I never believe that we did," she replied, introducing that she did not recall why that was.
The coroner also encouraged that Southwark review its insurance policies for fireplace danger assessments at superior rise properties.
Less than questioning, Ms Johnson reported RBKC did not transform its strategy to these assessments put up-Lakanal.
The Lakanal coroner also encouraged the thing to consider of "the coaching requires of staff who will be associated in procuring or supervising do the job to present high-rise residential buildings… to be certain that components and items employed in these work have suitable hearth safety qualities".
Asked if she remembered contemplating this sort of coaching requirements for staff at RBKC or the TMO, Ms Johnson mentioned she did not.
"I personally would not have overseen the teaching demands of personnel in superior-rise buildings, I would have assumed that the TMO would have taken motion in individuals instances," she claimed.
The council was the owner and landlord of Grenfell Tower, although the TMO was the organisation appointed by it to run its total housing inventory.
Asked if she considered it would have been correct to increase these types of teaching desires with the TMO, Ms Johnson stated: "I did not do that at the time."
She additional: "I'm completely satisfied to concede that I should really have experienced a conversation with the TMO about coaching of their staff, of persons who work for them, about how they managed evacuation or refurbishment of superior-increase buildings and how it complied with or took the recommendations from the Lakanal Household fire."
Questioned if she took ways to be certain individuals concerned in the Grenfell Tower refurbishment project experienced these kinds of schooling, she said she did not.
Ms Johnson stated she had organised a presentation on the will cause of the Lakanal House fireplace and how it experienced spread, which still left her worried about the situation of "lack of compartmentation" – something she discussed with the TMO in relation to Grenfell.
She did not keep in mind getting action individually as a consequence of the presentation nor remembered it "causing me any specific concern" about exterior cladding getting talked about for Grenfell.
She mentioned Lakanal was "quite an old" constructing erected in the late '60s or '70s, where "the cladding there, the panelling style was of that era, pretty significantly so".
"So it would have been incredibly unique to everything that was instructed at Grenfell Tower," she mentioned.
The inquiry heard that soon after the Lakanal hearth, the LFB made new guides for councillors about fireplace safety that were shared with Ms Johnson in July 2014.
One particular document outlined what questions councillors could question to probe the hearth basic safety status of reason-created blocks of flats, these as checking if a borough experienced distinct policies stating that prior to modification and maintenance functions on blocks, there should be proper evaluation on the effect of fire protection.
Requested if RBKC experienced these kinds of very clear insurance policies, Ms Johnson reported she would have expected this to be carried out by a setting up handle workforce or the planning department.
She additional: "I did not choose the leaflet that had been sent by LFB and then set with each other a system about how I would use those people recommendations in purchase to be able to respond to councillors."
She said she experienced shared the leaflet with councillors and requested them if they preferred any further facts.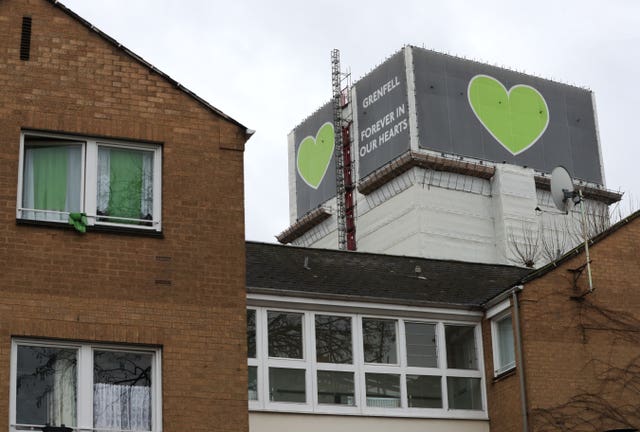 Another hearth protection "audit tool" document for councils was made by the LFB due to the fact it was "concerned about the arrangements in put for shielding the hearth security safeguards of a constructing, specifically if it has been refurbished or if any modification or maintenance have been carried out".
Despite remaining sent a copy, Ms Johnson claimed she did not try to remember seeing the document which highlighted a checklist of queries masking fireplace protection.
Mr Millett advised the inquiry: "We have not found any documents which would exhibit that RBKC took this doc, examined the audit software, and talked about the audit device with the TMO or internally."
The inquiry also listened to that the LFB sent a letter to Ms Johnson in April 2017 pursuing a hearth at a tower block at Shepherds Court docket in Hammersmith, west London in August 2016, that featured an exterior distribute of the blaze.
This warned  that testing exposed the combustibility of the building's panels "did not satisfy the ranges predicted for conformity with the creating regulations" and encouraged a hazard evaluation of RBKC's homes.
Ms Johnson forwarded the letter to TMO main executive Robert Black who later on informed her that advice from a hearth assessor was that Grenfell experienced various panelling "and it was OK".
Concluding her evidence, a tearful Ms Johnson reported there was an "endless list" of items she may have carried out in a different way ahead of the Grenfell hearth.
She reported: "You search back again on your time there, and you assume, if only we experienced experienced additional because of diligence in relation to the cladding that was positioned on the tower, if only we had understood improved what was occurring internationally about cladding.
"If only only we experienced had the means to definitely realize superior all the ins and outs of a refurbishment venture of this of this character.
Ms Johnson additional: "You would never want just about anything of this form of incident to happen at any time.
"It's just awful.
"So, of study course, I look again and believe, what could I have completed differently to make certain that this didn't materialize?"