10 Things To Do After Finishing Your Island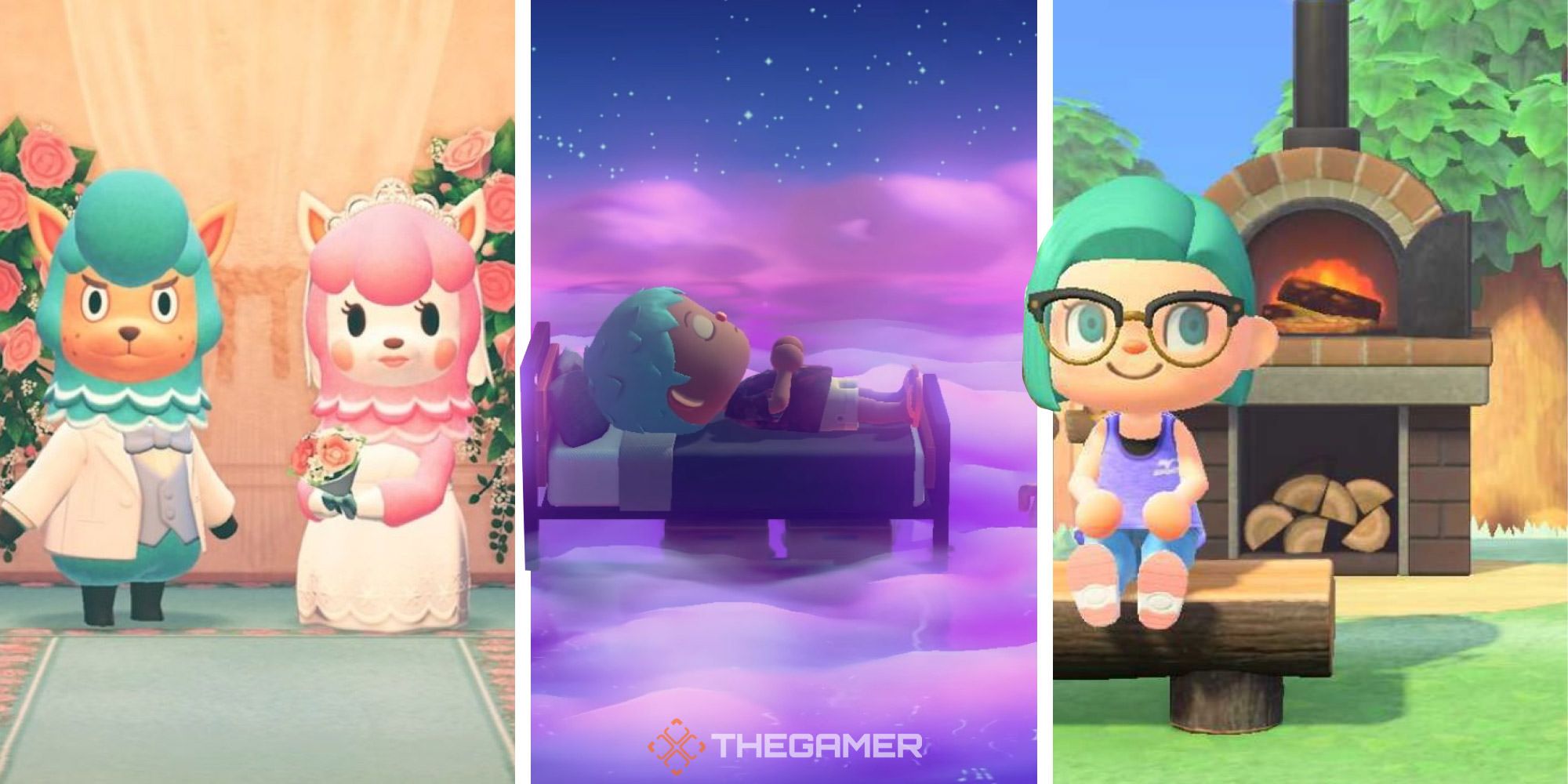 It's been over a year since Animal Crossing was released for the Nintendo Switch, and updates are getting a bit sparse. Many players have now achieved their five-star island and finally laid things out exactly how they want. Houses are paid off, you now have a ton of bells saved up, and villager hunting is either done or winding down.
Related: Popular Animal Crossing New Horizon Fan Theories
Even when you finish your island, though, there are still a few things you can focus on to get you by to the next big update. Below are some fun ideas for you to try out if you're done designing your island.
10


Finish the Museum
If you are done with your island but haven't finished up your museum, then this is a great place to start. Redd can be pretty hard to track down at times, and getting all the art is going to take some good RNG, or at least some friends to trade with. You may have also found that you couldn't be online every month to catch all the bugs and fish.
It can be helpful to sit down and figure out what you are missing and make a checklist to help keep yourself organized.
9


Collect All The Furniture
There are hundreds of pieces of furniture in the game, including exclusive pictures that can only be received from befriending villagers. Filling out the complete catalog also means participating in each event and likely swapping items with some other players online.
The feeling of being able to have the whole collection, though, is completely worth it, especially since you can then help out your friends.
8


Collect All The Clothes
If you aren't into hunting down villager pictures and other rare furniture, then you can at least start gathering all the outfits. These are much easier to collect, especially since there aren't as many items that are attached to events. On top of that, the Able Sisters stock tons of items each day.
Related: The Best Games That Let You Decorate Your House
This makes a huge difference, compared to furniture, as Nook's Cranny has an extremely limited selection to choose from each day.
7


Get Into Design
Another huge part of Animal Crossing is designing custom patterns. You can create pretty much any design you want, whether it be certain patterns, colors, or even characters from another game. Custom designs give you the ability to have unique posters, decorate your bed with a unique cover, and make custom booths, as well as much more.
RELATED: Animal Crossing: Tips for Mastering Custom Designs
If you really get into design, then you can even start sharing your creations with the world and swap tips with other players.
6


Max All Your Villagers' Friendship
Now that your island is beautiful, it can be time to really start making close friends with your villagers. Getting your villagers leveled up is pretty hard because you have to talk to them basically every day. It can take quite some time to win some over, so it's great to work up a friendship on the side.
Nothing feels better than finally being gifted a photo, no matter who the villager is that gives it to you.
5


Visit Dream Islands
Visiting dream islands is a great way to support other players and take a look at all the wonderful islands in the community. There are islands that are made to resemble classic video games, islands made to promote products, and even islands made by your favorite celebrities.
There's no point in just limiting yourself to one island when you have thousands that you can visit at any time.
4


Get Ideas For Future Remodels
You probably are a bit tired from finishing your island, but let's be honest — remodeling is fun. The process of looking through different designs and jotting down ideas can be just as great as executing them in-game. Is there another theme you like or something different you want to do with your orchard?
Related: Animal Crossing: New Horizons Every Event From The Past Year, Ranked
Jot down ideas as you come up with them and browse Reddit, Instagram, or other websites to get inspired for your next island makeover.
3


Help Friends With Their Island
Friends may not have started the game as early as you, or maybe they just haven't had as much time to play. Helping a friend make their dream island is just as fun as finishing your own. You can help them pick flowers or send them the furniture items they just can't seem to find.
This even opens up the possibility of some great conversations that could lead you both to new creative heights.
If you haven't really been in any of the community forums, then you should check them out. There are tons of Animal Crossing groups out there that love nothing more than to sit around and talk about the game. Topics range from predicting the new update to debating who the best villager is.
Many groups will even schedule play dates where you can visit each other's islands and chat in-game.
1


Build All Four Player Houses
One thing that many players seem to miss out on is the fact that they can have four different houses to decorate. Each house can represent a different style or act as a unique location. One home can be a bed and breakfast, while you dress the other up like a concert hall.
The ideas with houses are limitless and can really help add on to your overall playtime. Simply open the game and create a file from a separate profile on your Nintendo Switch. Each profile on the console shares the main island, so the additional houses will appear on your island. You can then use them however you'd like!
Next: Animal Crossing: All Sanrio Amiibo Card Villagers, Ranked
Ghost Of Tsushima Director's Cut Heading To PS5 And PS4 On August 20
Ghost of Tsushima is getting new DLC and some big gameplay improvements on PS5.
Read Next
About The Author